Stack All Used Cups Easily.
Lesser Space For A Better Place.
Introducing Daizyp, brand new eco-friendly low cost tool that transform your trash bin into a smart one, perfect for stack used cups.
Improve recycle, avoid waste of space and keep all your environment more clean and tidy.
Save space, save money and save planet all-in-one!
Be A Pioneer Daizypper!
Launching soon on Kickstarter.
Daizyp is currently in development. Simply sign up below to find out when you can get Daizyp at a special discounted prize.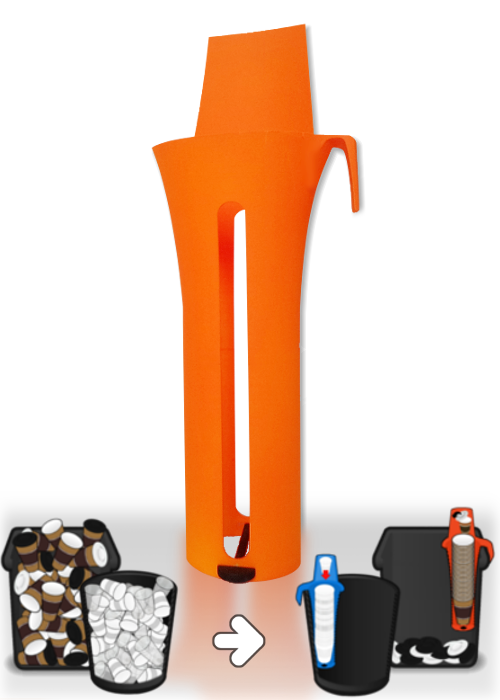 Add a touch of style and color to your trash bin and keep it
clean and tidy.


The future of eco-friendly tools

is here.

Discover more at

www.daizyp.com.
Save Space

Using Daizyp it's easy, just throw your used cups inside and it will do the job.

Install Daizyp placing it inside or outside your trash bin by its hook system and you're ready to go!

Once full, emptying Daizyp is a piece of cake: release the pin bottom and the cups will fall out all stacked as well. No need to touch used cups, no more drops at the bottom and smell from your bin.
Save Money

Reduce volume of trash, number of bags used for waste management, costs and taxes.

Daizyp is a complete low-cost handy solution, you don't have to buy any other bin or devices.

Everlasting Daizyp: is washable, strong and ready to work for you anytime.
Save Planet

Improve recycle stacking all cups together and create additional space for other type of waste in your bin.

Daizyp helps you divide easily plastic, paper and other type of waste in the same bin.

Daizyp loves and respects the environment: it's made of recycled plastics, maybe the same you recycle by stacking your used cups!
Daizyp will be available in two sizes: standard and XL,
to get all the most common types

of

existing cups.


Any used cups will escape.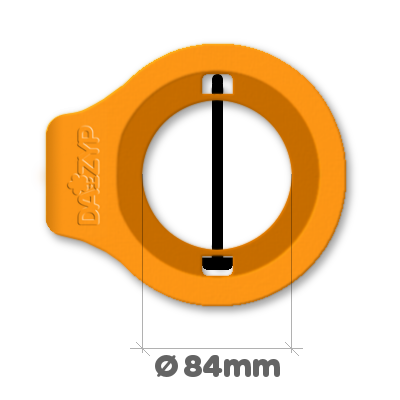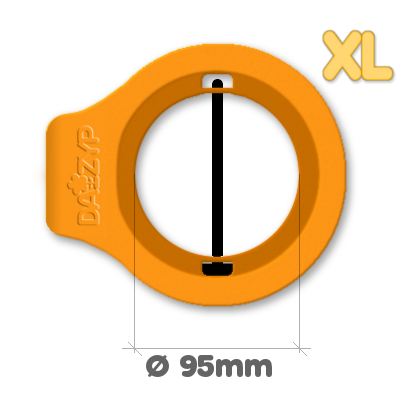 Daizyp will change our habits forever,
a new simple act that will make
this
planet a better place.
Discover more about Daizyp, solutions, ideas and customization at
www.daizyp.com
.